Mexican Cooking School Staff
Mexican Home Cooking School is almost unique in Mexico; in that it is owned and run by a Mexican, teaching "traditional Mexican cuisine" from its basics.
Señora Estela Salas Silva began a classical culinary apprenticeship at the age of seven under the tutelage of her grandmother and the women of her family, according to the traditions of Mexico that still existed at that time. Her experience in restaurants began at age 9 in Mexico City and continued to San Francisco, where she was Head Chef of her family's "El Rebozo Restaurant" for many years. She has owned and operated Mexican Home Cooking School since 1996.
Estela is assisted by her husband Jon who worked for many years in the catering business in San Francisco.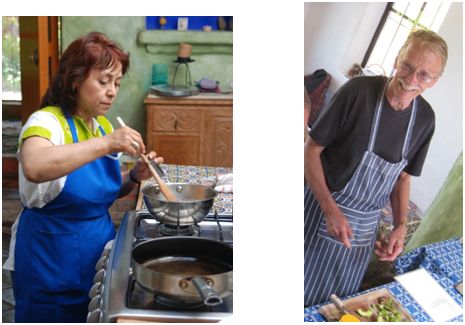 Everyone is assisted by Margarita